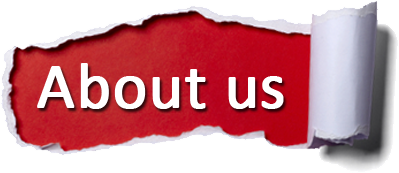 WHY BUY FROM US?
Free Shipping:
All orders over $49 are eligible for ground shipping to all 50 states!
Customer Rewards Program:
All orders are eligible to receive 5% back in customer rewards on future purchases. Simply create an account when making your first purchase in order to be enrolled in our program.
Lowest Prices:
We research prices on competitors' websites on a daily basis and attempt to advertise the lowest price possible. If you find a lower price advertised on the internet for the exact same product and condition, we will attempt to meet or beat that price as long as the price does not violate the publishers' MAP pricing policies and the competitor's website is a verified business meeting our requirements. Third-party seller items on Amazon, Ebay or other marketplaces are not eligible for price matching. Customer rewards are calculated when price matching.
CATHY DUFFY REVIEWS OF OUR CURRICULUM:
AOP SWITCHED-ON-SCHOOLHOUSE:
CATHY DUFFY TOP 101 PICKS! "Many parents love SOS because it really allows students to work independently. Parents only need to set up the initial program, customize lesson plans if necessary, check student progress which can be viewed in "teacher mode" on the computer, and review writing assignments. Parents can also build supplemental lessons within the SOS curriculum."
MYWORLD SOCIAL STUDIES:
"Parents looking for a secular social studies program and who prefer to teach content that students are learning in public schools should find myWorld Social Studies a good choice."
MCP SPELLING WORKOUT:
"The Spelling Workout series, books A through G for grades 1 though 8 respectively, correlates fairly well with MCP's Plaid Phonics series. However, Spelling Workout may be used on its own. Although books are printed in only two colors, the layout and illustrations make them fairly attractive."
MCP PLAID PHONICS:
"The MCP Plaid Phonics workbooks have been staples in the homeschool world for at least 30 years. They are colorfully illustrated with a combination of photographs and drawings. Some illustrations were commissioned from children's book illustrators. The variety of activities and colorful presentation make these workbooks appealing to children, and large print reduces the intimidation factor."
SCOTT FORESMAN READING STREET:
"Reading Street is not just a reading program. It is billed as a resource for comprehensive coverage of language arts that covers all reading skills (phonics, fluency, comprehension), vocabulary, spelling, grammar, and composition. Handwriting is the only thing missing! Reading Street offers a secular option for an integrated language arts program that is beautifully presented, a rare combination."
SCOTT FORESMAN ENVISION MATH:
"enVisionMATH is a new series (2011 copyright) for grades K-6 that reflects the current math standards. This program is especially good for visual learners and those who benefit from having concepts thoroughly explained. The brightly colored format, visual presentation, emphases on both conceptual understanding and practical application, and solid math instruction make this series a good choice for home educators. Homeschool bundles make it surprisingly affordable."